The internet is an amazing thing. With a couple of clicks, you can purchase quality furniture from Shanghai, purchase some baby care products in Malaysia, or even having your soup and taco delivered to your front door. But most importantly, we can watch films online. An escape from the reality that most of us preferred.
Chilean cinema now is at a very impressive and successful height of success with directors like Pablo Larrain and Sebastian Lelio name being the topic of people's cinema reviews. Though many directors have produced some of the most innovative and critically praised films, it has a violent history to remember, especially the 123-year history. Shaped by the political landscapes of the time, there were cruel and dictatorships and censorship that happened. It was a point in Chilean cinema history that will never fade away as several talented filmmakers were forced to flee the country at one point. That is not the case anymore as the democracy restored, Chile's film industry is now thriving like never before. So many achievements as films win awards, Oscars, and other prestige accomplishments, They are now finally developing a reputation for high-quality productions on a global scale.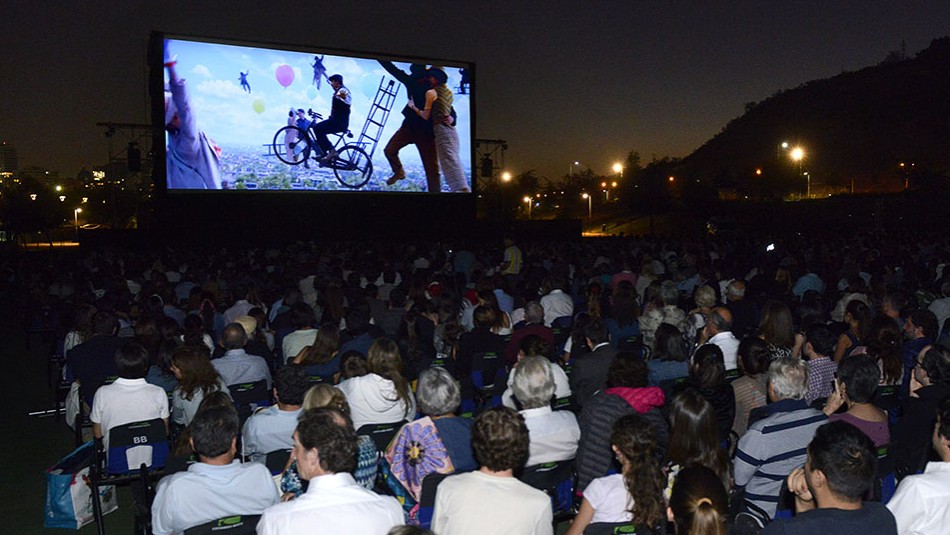 One thing is for sure, the Chilean film festivals are nothing but eye-captivating. Talents without age boundaries combined with the rich culture, history, and art are in one place, celebrating the unity that brings us together, the celebration of films. An option to invite the youths to see, these are the top 4 colorful Chile film festivals: 
Santiago International Film Festival
The Santiago International Film Festival (SANFIC) is a cinematic and cultural event. Known for its artistic and industrial value it offers also as an educational platform. They are organized by Storyboard Media and hosted by Fundación CorpArtes and Ita. SANFIC has tried to provide the finest of national and international film to all Chileans during the course of its 17 releases and now it is regarded as one of Latin America's most major film festivals. 
Since its inception in 2005, SANFIC has established itself as a benchmark for the worldwide cinema business. It is also viewed as the targeted platform for Chilean filmmakers and directors to allow themselves to be introduced to the world and to professionals from across the world. People like directors, producers, distributors, critics, performers, and the general audience unite around together and bringing exceptional national and international productions in each edition of SANFIC. Such a unique framework of encounter, quality, and topicality for Santiago and the country.
Some of the picks from the latest installments are:
Best Film won by Aurora, by Rodrigo Sepúlveda
Best Director won by Juan Francisco Olea, for El Cordero
Honorable Mention: The Selfish Giant or ("El gigante egoísta"). That is by Clio Barnard
And the Honorable Mention won by Whiplash, by Damien Chazelle
Valdivia International Film Festival
The Valdivia International Film Festival is known as Spanish is Festival Internacional de Cine de Valdivia. An annual international film festival and competition are usually held in Valdivia, Chile. The festival's early iterations were focused on environmental issues when the Pud, a small type of deer native to southern Chile became the signature trophy reward from that time forward. It was a sensational ecological topic debated and then the features film competition category was added in 2001, transforming the Festival into Chile's most prominent cinema event. The breakthrough of the festival happened earlier in 1993, the "Valdiva Cine & Video".
The festival offers awards like: 
-International Feature-length Films which has Best Feature Film, 
-The Jury Special Award,
– The Jury Special Mention Award,
-The Chilean Feature Film which featuring Best Feature Film and Jury Special Award 
-International Short Films which is The Best Short Film Award, and a lot more.
The Via del Mar Film Club was founded by a group of film buffs in 1962. That is when the concept for a Chilean film festival was conceived and then the birth of the first Amateur Film Festival was held in 1963, The following year witnessed that the festival expanded to include films from Latin America but in 1967, Aldo Francia founded Chile's first international film festival, which dropped the word "amateur" by the festival itself. Sadly, due to the political climate in Chile, the festival was suspended between 1970 and 2000. The event then celebrated its 40th anniversary in 2007. In 2012 and 2014, the festival was open to the public for free, and Mexico was the special guest.
Some of the awards that are presented are like: 
International Feature Film Competition,
International Documentary Competition,
International Short Film Competition,
International Animated Short Film Competition,
And National Short Film Competition
Chilemonous International Animation Festival
The CHILEMONOS Festival is put on by the CHILEMONOS Foundation. They are a non-profit organization dedicated to promoting, encouraging, and developing Chilean and Latin American animation around the world and since 2012, they have been growing and have their goal to become Chile's and Latin America's main animation cultural event and a platform for the dissemination of such content. The first CHILEMONOS Festival took place in 2012 as a pioneer activity in Chile. Nine installments later, the CHILEMONOS Festival is on the list of "Qualifying Festivals to Oscar Prize,".
The awards in CHILEMONOUS are incudes:
Latin American & Spanish Animated Feature Film Competition which includes Chile,
International Animated Short Film Competition,
Latin American Animated Short Film Competition and Chile included,
International School Short Film Competition,
Latin American School Short Film Competition. Chile is included,
And Latin American Animated Series Competition which Chile also included
It is undeniably true that Chile is a country rich in culture and color. With their cinema history, the world is proud to recognize the potential and quality that lies in the industry within Chile and we will always be there celebrating the success of the upcoming days that will surely befall.